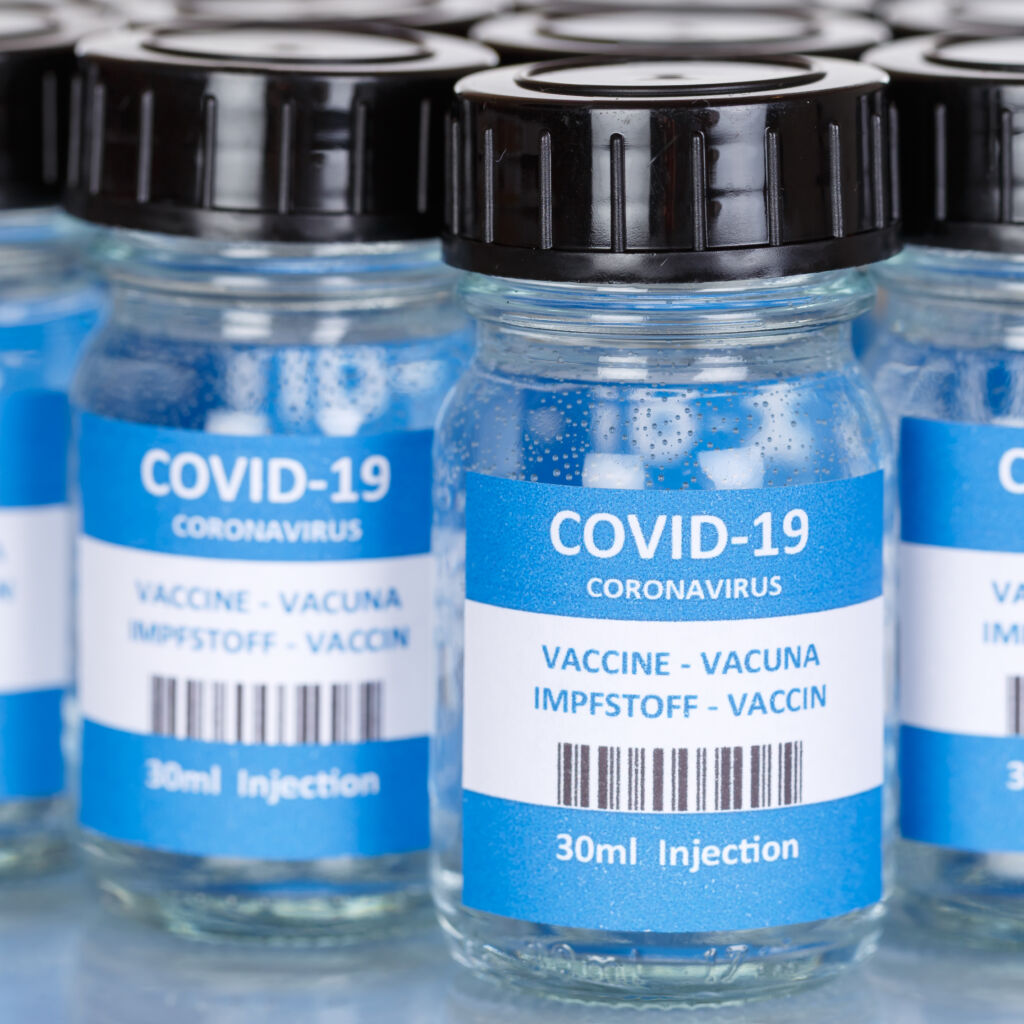 Is the COVID-19 vaccine safe for adults and children with food allergies?
In December, when initial doses of the first vaccine for SARS-CoV-2 (the virus that causes COVID-19), manufactured by Pfizer-BioNTech, were given in the United Kingdom, there were alarming reports of a broad warning that anyone with a history of severe allergic reaction to any substance (vaccine, medication, venom, food, etc) should not be given the vaccine. This created an understandable level of fear in the food allergy community. The statement was made after two people suffered adverse reactions after receiving the vaccine. The same day, however, after further investigation, the UK quickly announced that they would revise their guidelines to indicate that those with food allergy are not at greater risk for an adverse reaction to the vaccine.
Since then, the United States Food and Drug Administration (FDA) has authorized the emergency use of the Pfizer-BioNTech vaccine for teens and adults aged 16 and older and the Moderna vaccine for adults aged 18 and older. Millions of people across the country have begun to receive both vaccines which require two doses each. There is a reported rate of anaphylaxis to the Pfizer vaccine of about 1 in 100,000, and similar rates are expected for Moderna. It is however important to note that there are no food allergens in either the Pfizer-BioNTech vaccine or the Moderna vaccine. And the National Institute of Allergy and Infectious Diseases has announced plans to study the cause of allergic reactions to the vaccine.
We understand that there is intense scrutiny as the vaccine becomes more widely available to adults across the country, and eventually to children. Both the American Academy of Allergy, Asthma and Immunology (AAAAI) and the American College of Allergy, Asthma and Immunology (ACAAI) are actively monitoring this situation and are continually advising allergists across the country on the best care for our patients.
We strongly recommend that families reach out to us or their personal physicians to understand the risks and benefits of the COVID-19 vaccine. If you are a provider and have allergic patients with questions about their specific circumstances and risk factors, the allergists at Latitude are available for virtual and in-person appointments. These vaccines have the potential to protect all of us — especially the most vulnerable — from this serious and deadly disease.
Below are trusted resources for timely information about the COVID vaccine and those with food allergies: