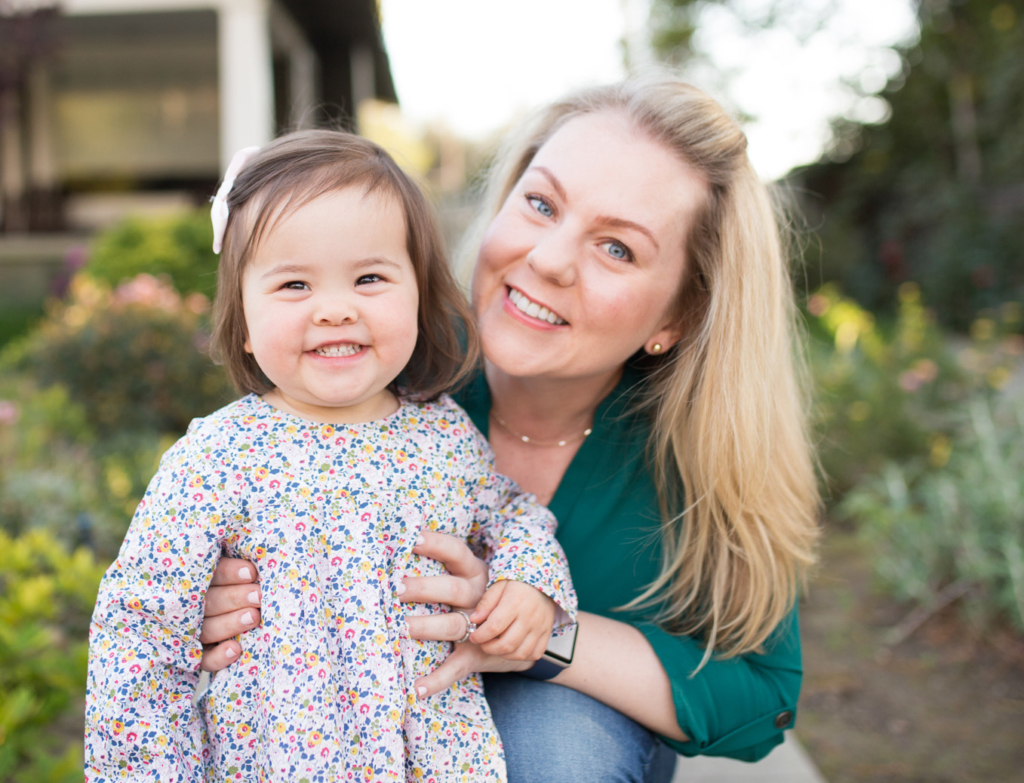 1. Why did you initially decide to come to Latitude?
Our 4 year old daughter Nicole was diagnosed with tree nut allergies when she was less than a year old. The first time we gave her peanut butter her entire face swelled so that she could barely breathe or see. It was terrifying. We discovered that she could tolerate certain nuts so we began doing food challenges. The challenges were done in allergist office geared towards adult patients, which made for miserable experiences. We had to wait more than six months for an appointment, the nurses weren't used to working with children, the environment was dreary and our daughter hated it. After sharing my experience with our pediatrician, he recommended Latitude. We had a wonderful first visit at Latitude and every time since then.
2. Please describe your impressions of the care team, the office, and overall experience.
The office is inviting, clean, bright and happy. There are toys and snacks for the kids, and space for parents and caregivers to work while waiting. Dr. Rani showed care and concern when talking to us about Nicole's allergies, and more importantly, explained options to help reduce her allergy like oral immunotherapy (OIT) which had never been explained to us before. The nurses and office staff know our family, remember us by name, and are wonderful with Nicole and our older son Ethan. Nicole started OIT in October 2019 and it has been going so well. I thought it would be a battle to get Nicole to go to Latitude for her updose every other week, but she loves it and tells all her school friends she is "going to Latitude today" with so much pride.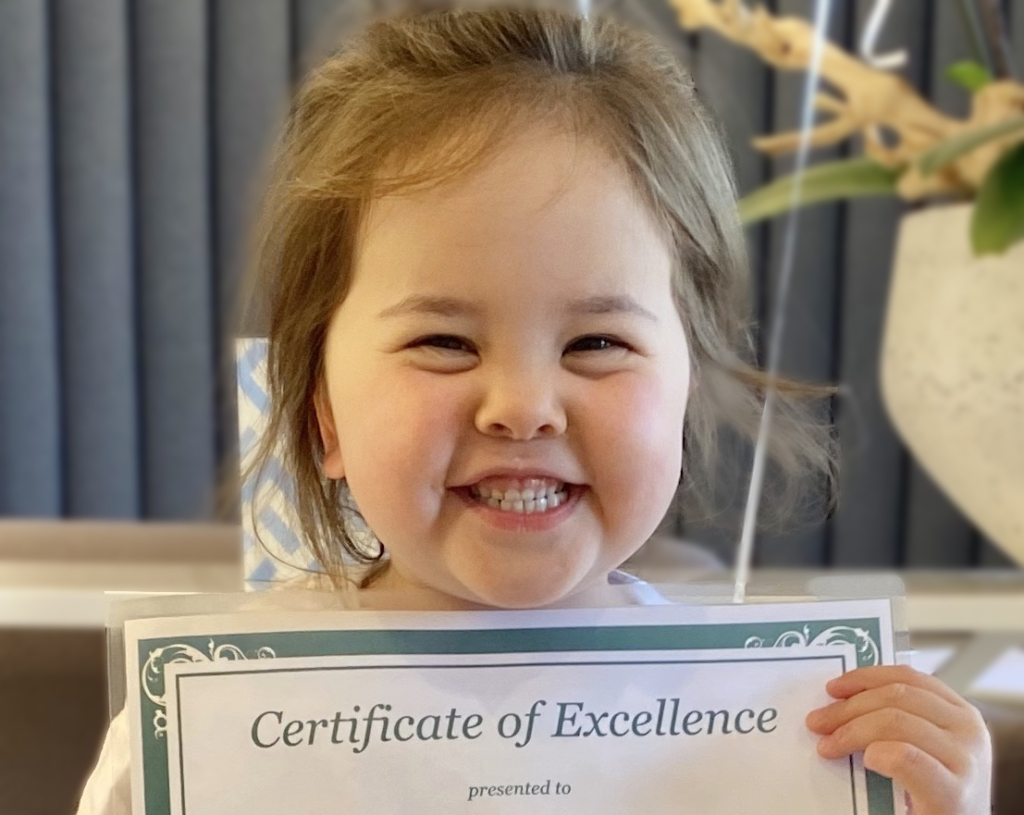 3. What was the best part of your experience at Latitude?
We are so much more at ease as parents sending her to school or social events where she may be exposed to nuts. We did not even know what OIT was before Latitude, and knowing that Nicole should be able to eat an entire peanut without going into anaphylaxis feels like a miracle. Joining the Latitude family has been one of the best decisions we've made as a family for the health and future of Nicole.
We are thrilled that Nicole has now entered the maintenance stage of OIT as of May 2020. Our family has been so pleased with the entire OIT experience. It went by so quickly. Personally, I'm a little sad that the process is over since I really enjoyed the office visits — and I don't feel that way about any other doctors visits. The office environment is so inviting and the Latitude staff are world class…and so darn friendly. Nicole wanted me to share these pics — she is so proud of her achievement and we've taped her certificate above her bed because she "wants to make sure it's safe while she sleeps." We are so grateful! Thank you for everything!